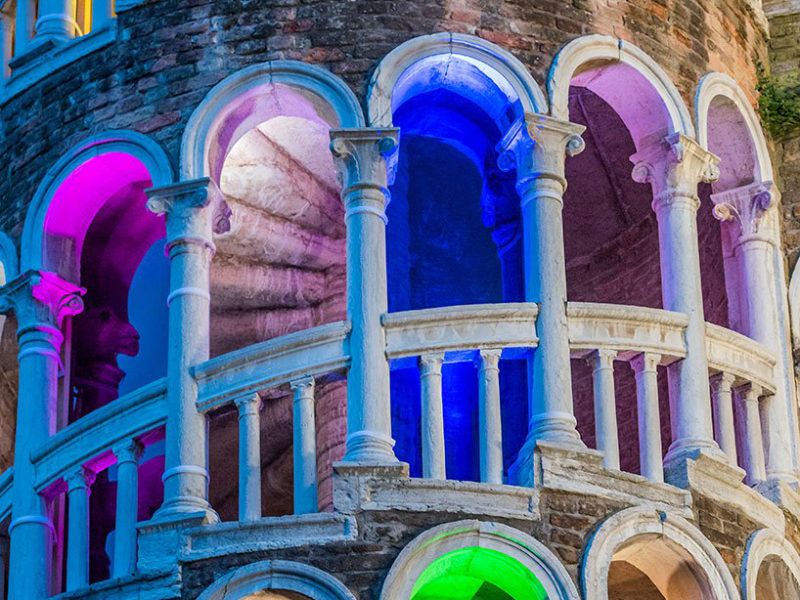 Artist: Narine Arakelian
Curator: Pierpaolo Scelsi
Production Manager: A&A Worldwide OÜ (LV)
Project Manager: Arch. Alessandro Zorzetto (Precarious Architectures)
Construction and disassembly: R3B
The installation of the colored frames on the Bovolo staircase was followed by the assembly and wiring of the lighthouse, preparation and installation in the internal rooms. What a thrill to work in contact with Tintoretto!