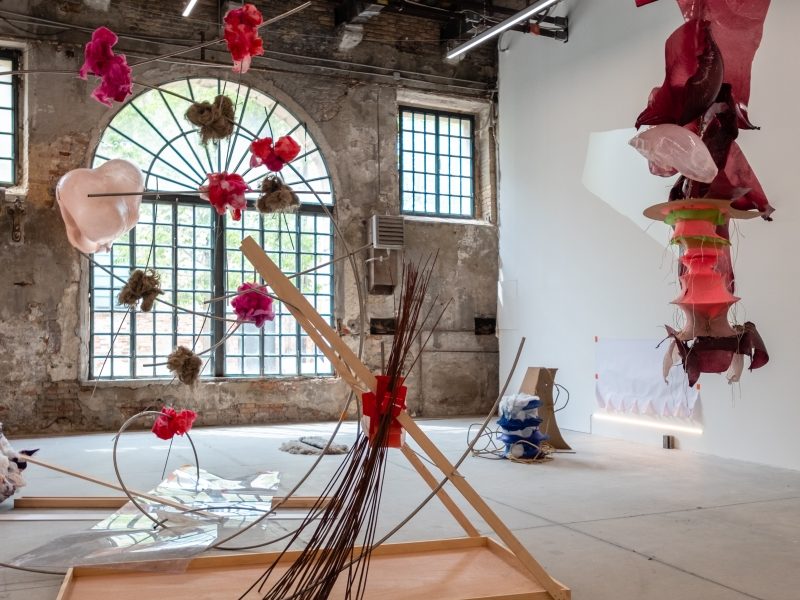 Commissioner: Dace Vilsone.
Curators: Valentinas Klimašauskas, Inga Lāce.
Exhibitor: Daiga Grantiņa.
Production: Association KIM (LV)
Project Manager: Arch. Alessandro Zorzetto (Precarious Architectures)
Construction, technical equipment: R3B
In a first phase we removed the plasterboard wall that covered the original facade and stored the materials for future reassembly.
In a subsequent phase, together with the project manager and our engineer, we studied and certified the suspension system, then put in place the light track system.
Finally, the supply of our professional equipment helped the technical staff of the artists to the final suspension of the works of art.