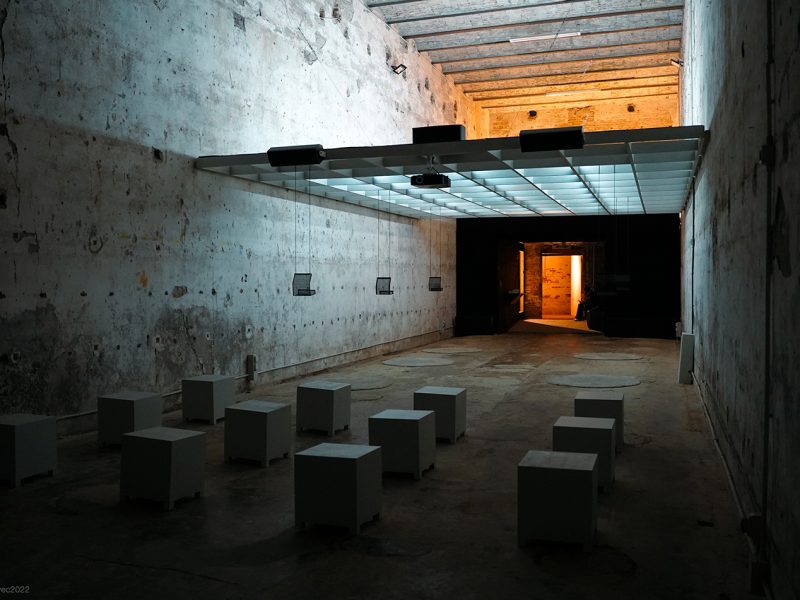 Commissioner: Magda Guruli
Curators: Vato Urushadze, Khatia Tchokhonelidze, Giorgi Spanderashvili
Exhibitors: Mariam Natroshvili, Detu Jincharadze
Exhibition Design: Luka Murovec, raumlaborberlin
Local Partner: New Icon
Venue: Spazio Punch, Fondamenta S. Biagio 800/O, Giudecca
Construction: R3B
Entirely built in our Marghera workshop, the installation consists of a 9x6mt pergola, No. 12 stools and a projection screen, made of 18mm pine plywood and stained with water-based enamel.
All materials will be available for reuse at the end of the exhibition.