We are proud to have collaborated with friends of the crew Venice Hardcore for a charity initiative in support of one of the areas most affected by the covid emergency.
The collection boxes, made in our laboratory with reused materials and containing records, merchandise, some gadgets and craft beers, were auctioned and the entire proceeds donated to the Bergamo Hospital.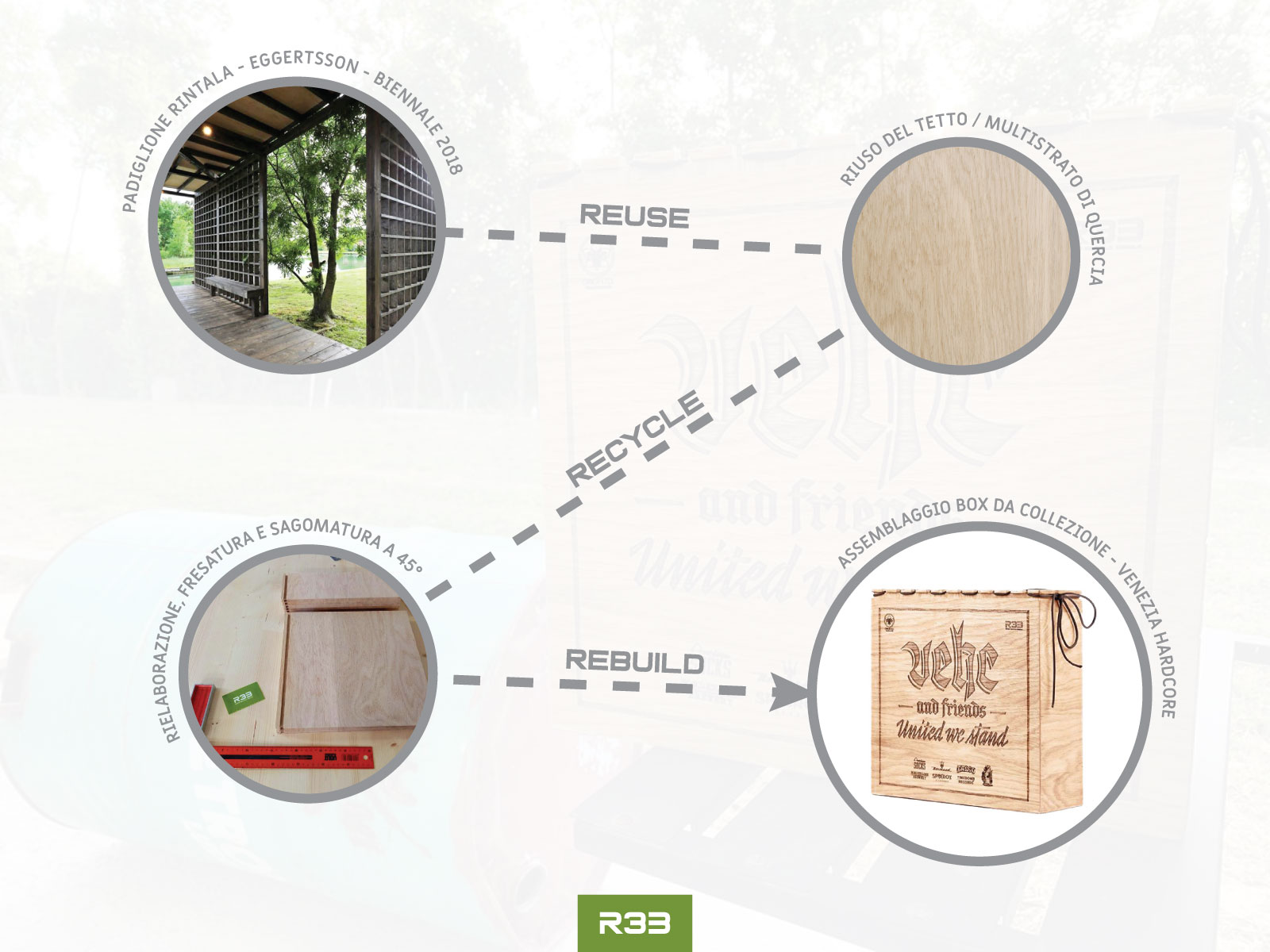 The material used for this project is an oak plywood and comes from the pavilion Corte del Forte – Rintala Eggertsson – Architecture Biennale 2018 , to be exact from the ceilings of the structure that we built at Forte Marghera.

The reused elements were sanded, trimmed and assembled in our laboratory, then finished with the lettering from Orchid Wood Creations.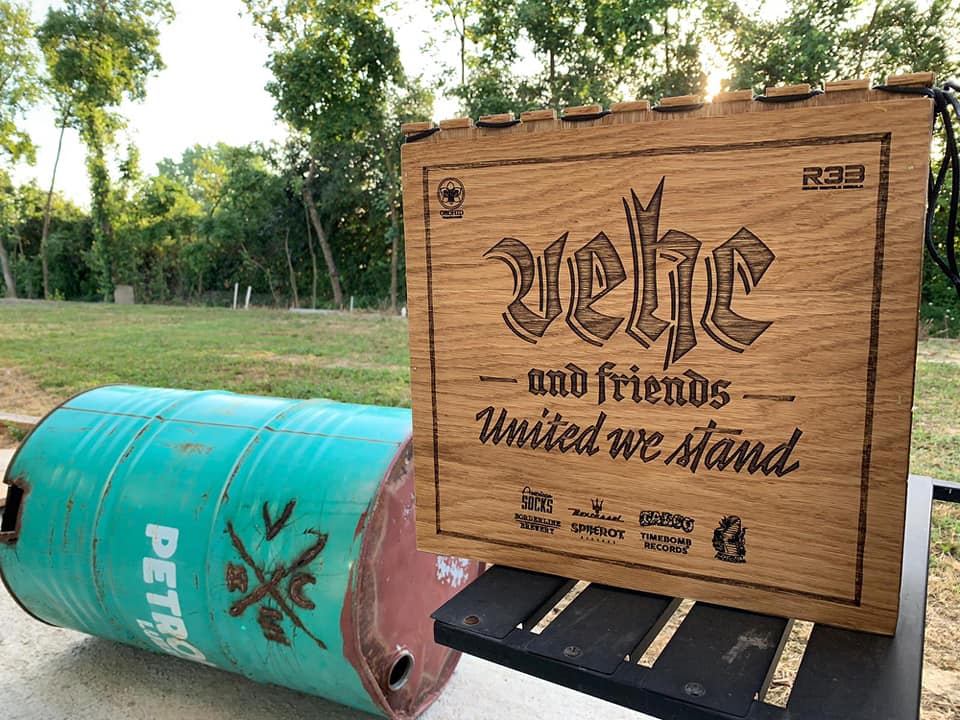 Do good … and you do yourself good!